Use booking system
Register & Use booking system
You need to use CUY TALK Booking System to make appointment of Spanish online classes.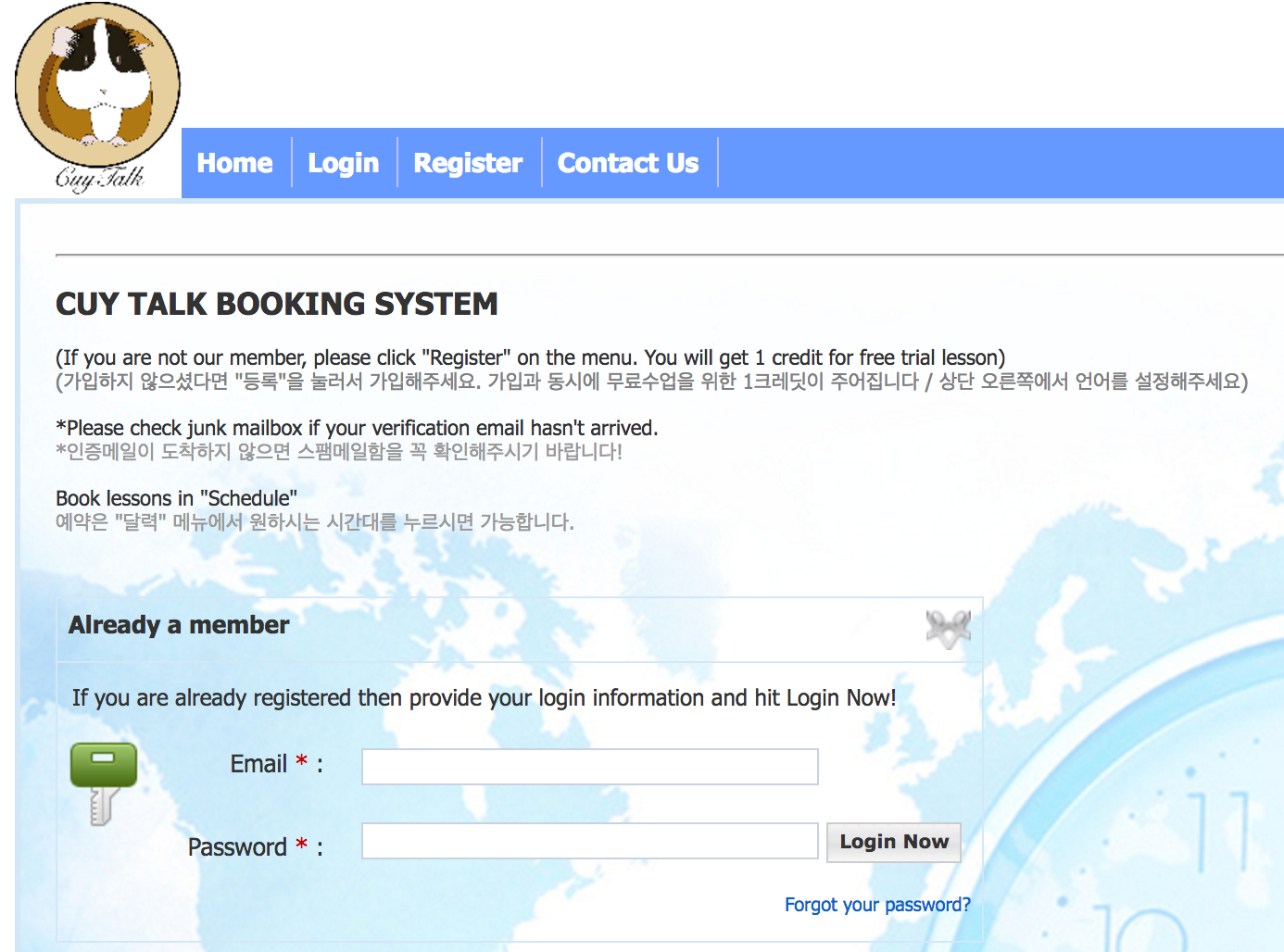 Register CUY TALK Booking system
Go CUY TALK Booking System and press "Register" on menu. If it is not written in English, press the US flag on the top of the screen.
Fill the form and press "Join Now!" button and check your email. An email for activating the account would be received. press the link in the email.
If you did not receive the activate email, please check junk mailbox.
You will receive 1 credit for trial lesson after you register the system.
Go "Calendar" and select date and time you want to take lesson. Make a note about your level and what you want to study and press "Make Booking Now!" button.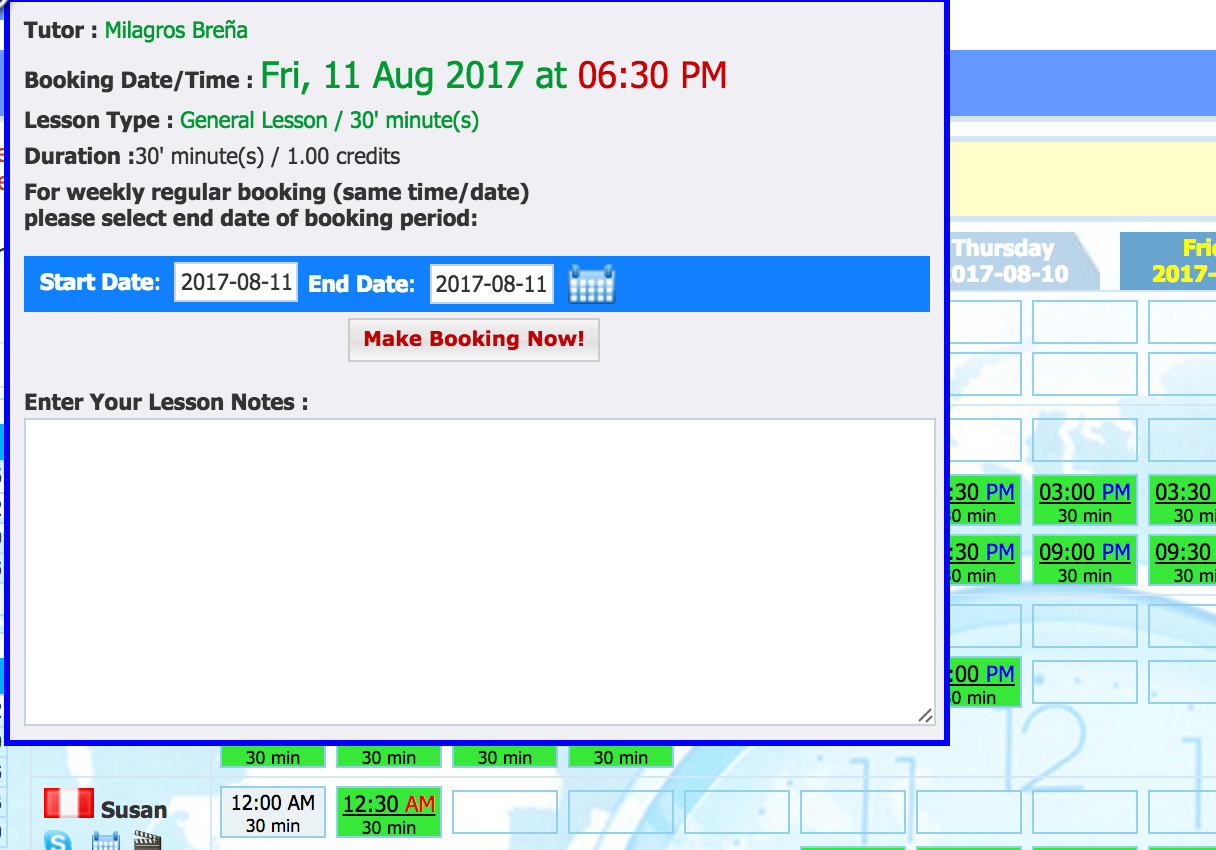 Basically our tutors will add your skype ID but it usually happens that they could not find your account because of many similar Skype IDs.
For making sure, please add tutors Skype ID in your Skype contact list.
If you have any problem with your booking, please send email to cuytalk@gmail.com or send Facebook message https://facebook.com/cuytalk.